API Sourcing and Regulatory Support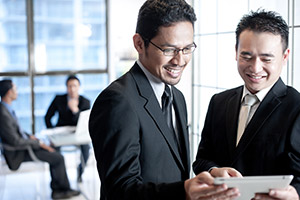 With over 10 years of knowledge and relationships in the industry, Tecoland helps you identify and select the right sources for your key pharmaceutical ingredients. Tecoland provides strong regulatory support through working with manufacturers with established regulatory strength as well as collaborating with seasoned regulatory consultants in the industry.
We provide assistance throughout your drug development cycle, from formulation development, to clinical trials, to regulatory submission and to commercial production.
Custom Synthesis
For non-generic APIs, or hard to find APIs, Tecoland offers custom synthesis through selected manufacturers with state-of-the-art facilities and technical and analytical expertise. It is our goal to provide you with customized services that enable the success of your development endeavors.
Logistics and Customs Clearance
Tecoland's experienced logistics team not only take the hassle of arranging, tracking and clearing your shipment out of your hand, we are able to have the shipment cleared and delivered to you as quickly as possible with our proven procedure and our trusted team of vendors.